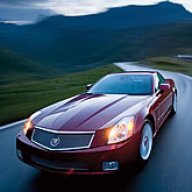 Seasoned Member
Staff member
Site Administrator
Joined

Oct 7, 2006
Messages

5,391
Location
My XLR/V(s)

Not yet!
GM to lay off 75 at BG plant
Officials cutting Corvette production from 11 cars per hour to eight

By JENNA MINK, The Daily News, jmink@bgdailynews.com/783-3246
Wednesday, December 16, 2009 11:57 AM CST
About 75 local residents will be without jobs this Christmas as the General Motors Bowling Green Assembly Plant indefinitely lays off more workers.
Plant officials are in the process of laying off those workers and cutting vehicle production from 11 cars per hour to eight cars per hour.
It has been a tough year for the Corvette plant - a bad economy and company financial troubles have forced the plant to temporarily shut down for a total of 26 weeks this year. And even though GM emerged from bankruptcy and recently reported good sales figures, the local plant still struggles.
"It's almost positive news because there's not as much negative news," Bowling Green plant manager Bob Parcell said. "The biggest challenge in the short term is that we (cut production at) the plant, and we're still struggling to get the pieces of the puzzle put together."
Full Story:
Bowling Green Daily News