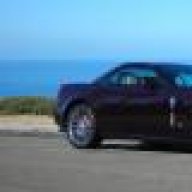 Joined

Nov 7, 2013
Messages

82
Location
My XLR/V(s)

Ex - XLR owner - 2005 Base & 2009 V
There is a "Cadillac only" performance shop out here in California that is known in the race circuit for producing some killer high performance cars called D3 Group. They are GM certified to modify Cadillacs and GM uses them to test out new ideas for future designs.
Although they had pretty much given up on XLR modifications a few years ago, because there was no volume to justify the business, they have turned the CTS-V and ATS-V world upside down with their work. Many of you old timers probably remember them from years gone by.
Recently, they have resurrected a couple of items for the "legacy" Northstar V engines - specifically the XLR-V and the STS-V. Here is what they offer, in case you are interested:
1 -
Supercharger pulley and belt kits
- to increase the boost at all RPM's. This requires an ECM tune to match the increased boost, along with the other tweaks they do to squeeze more HP out of these engines. Dyno tests have resulted in a 60 HP increase over stock. Cost to have them do it all - $2150. You can also order the kit and have it installed elsewhere, as long as you have someone who can tune the car to match.
2 -
Headers -
The broke out the old tooling and are now offering the V headers with the small cats integrated. These can't be used in California because this system eliminated the oxygen sensor, which is tuned out of the system. They aren't cheap, because they are not mass produced - ~$2500 plus labor to install. These, like the aftermarket exhaust systems, don't give you a big increase in HP, but with a tune they claim an extra 30 HP.
So, for all of you that want to get your V's closer to 500 HP, we now have options again.
They will not be offering the modified body or hood kits again - they threw all that tooling away and lost their shorts with that investment.
Google "D3 Group" to get the skinny on what they offer, and some pretty cool race data and videos - they have broken many track records.
I did use them a little over a year ago, to help me change out the rear end gear ratio on my base to a 3.42. That was a good investment, in terms of 0 to 60 and tire smokin' fun!

P.S. - I don't have any relationship to D3, just spreading the word!