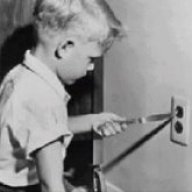 Joined

Oct 15, 2019
Messages

206
Location
My XLR/V(s)

2004 #67
Those bikes have to be crazy fast!
A friend of mine had a Hayabusa which he would frequently ride that thing above 200 mph at extended times, just crazy to me! I'm a Harley guy, like to cruise the speed limit and enjoy the scenery!
Howdy,
Oooh - Hayabusas have been wicked quick since the onset. If I recall, they had to throw speed regulators on to them for something like only (ha) 186 MPH. It's a street bike, come on!!
Yes, they are really fast, top speed, accelerating and braking, and coincidentally I was discussing them with a more 'suspension dedicated' colleague not a week ago. We both figured that without all the electronics, they would be all but unmanageable to anyone except perhaps those with exceptional experience and skill. And nerve.
So imagine, 6 liters of that sort of technology under someone's hood? !!
Shame in a way as at the point in time we seem to have reached (I think?) - the technological peak of the internal combustion engine, yet probably in the next decade they'll all be thrown away as dinosaurs - replaced by electrics.
I would miss the sound terribly.
Ride safe!
Gord
p.s. It has no purpose other than 'to be'. There's no real race class for it other than perhaps drag racing. Just a pure exercise in 'watch what we can do'. Holy smokes.