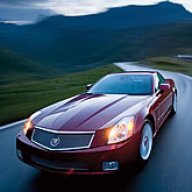 Seasoned Member
Staff member
Site Administrator
Joined

Oct 7, 2006
Messages

5,449
Location
My XLR/V(s)

Not yet!
Suppliers prepare pitch for $10 billion in federal loans

David Barkholz
Automotive News
January 27, 2009 - 4:14 pm ET

Parts suppliers this week intend to request $10 billion in federal aid to try to avert a rash of bankruptcies and possible liquidations, a supplier association chief said today.

The companies will ask for the loans to be funneled through the Detroit 3 so suppliers can be paid in 10 days for parts delivered instead of the usual 45 days, said Neil De Koker, president of the Original Equipment Suppliers Association in suburban Detroit.

The association also will ask the Treasury Department to guarantee certain supplier receivables so parts makers can use that owed money to borrow the working capital they need to operate, De Koker said.

A request letter is being sent to Treasury for forwarding to the new "car czar" when he or she is named to oversee federal loans to the auto industry, he said.

Suppliers are facing the worst February and March paydays in recent decades because of vehicle production cuts in December and January. Without government help, hundreds of suppliers might close or be forced into Chapter 11 bankruptcy protection, De Koker said.

At a meeting of 35 supplier executives yesterday, the association decided to make "quick pay" and receivable guarantees request priorities.

Those two options were deemed the fastest way to get cash to suppliers because General Motors and Chrysler LLC already have received Treasury loans and have an approved process to borrow the money, De Koker said. The automakers also have procedures for paying suppliers in 10 days instead of the traditional 45 days, when it is necessary to keep cash flowing to distressed suppliers, he said.

At the meeting, the executives discarded the idea of having individual suppliers ask directly for loans, De Koker said. That would require the creation of a whole new set of borrowing provisions, he said.

GM and Chrysler must prove by Feb. 17 that they are viable by restructuring their labor agreements and debts by that time, if they are to receive further federal loans.