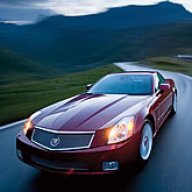 Seasoned Member
Staff member
Site Administrator
Joined

Oct 7, 2006
Messages

5,449
Location
My XLR/V(s)

Not yet!
Vinalhaven man in critical condition following island car crash
By Holly S. Anderson

VillageSoup/Knox County Times Senior Reporter
[FONT=Arial,Helvetica,Verdana]
Hydraulic equipment was used to extricate Richard Ames of Vinalhaven from his wrecked vehicle Sunday afternoon. (Image courtesy of Knox County Sheriff's Office)


[/FONT] VINALHAVEN, MAINE (Nov 26, 07): A single-vehicle accident on Vinalhaven Sunday afternoon resulted in a call to LifeFlight of Maine to transport island resident Richard Ames to Bangor.
Ames, 52, was taken to Eastern Maine Medical Center suffering from injuries to his head and chest, according to Knox County Chief Deputy Ernie McIntosh. McIntosh said that Ames was also suffering from a possible abdominal injury.
Rescuers were called to the intersection of North Haven and Lawson Quarry roads around 2:45 p.m. Sunday.
Knox County Detective Michael Sprague investigated the accident, making a preliminary determination that Ames was traveling south on North Haven Road when he lost control of his vehicle, a 2006 Cadillac XLR two-door convertible.
McIntosh said that Ames, who was traveling alone in the car, apparently skidded off the southbound travel lane, spun around 180 degrees and continued traveling backward in the ditch on the opposite side of the road a total of several hundred feet. Ames' car then struck a rock on the northbound side, went airborne for several yards and finally came to rest on Lawson Quarry Road.
The car did not overturn and McIntosh said that Deputy Tom Welch was on the island Monday morning to complete an accident reconstruction to confirm the preliminary findings.
The vehicle, which Sprague valued at around $79,000, was totaled, said McIntosh.
Hydraulic equipment was used Sunday to remove Ames from inside his car. He was taken by Vinalhaven ambulance to the island's schoolyard, where a LifeFlight helicopter picked him up to be taken to EMMC.
McIntosh said that speed was cited as a factor in the crash, adding that Ames could face possible charges of violating conditions of release and operating after suspension, among others. Sprague later said that alcohol was likely also a contributing factor.
According to McIntosh, Ames remained in critical condition at EMMC late Monday morning.
VillageSoup will update this story when additional information becomes
available.
VillageSoup/Knox County Times Senior Reporter Holly S. Anderson can be reached at 207-236-8468 or by e-mail at
holly@villagesoup.com
.