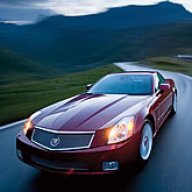 Seasoned Member
Staff member
Site Administrator
Joined

Oct 7, 2006
Messages

5,449
Location
My XLR/V(s)

Not yet!
Wagoner will arrive for hearings in a Volt

Jamie LaReau
Automotive News
December 3, 2008 - 6:33 pm ET

General Motors CEO Rick Wagoner will make a visible attempt to impress lawmakers with GM's technology tomorrow morning. He will drive from his hotel to the Russell Senate Office Building in one of GM's prototype electric-hybrid vehicles.

The prototype vehicle, or "mule," has the Volt's powertrain inside the body of what will be the Chevrolet Cruze, said a GM spokesman.

"A significant component of our (turnaround) plan is the work and introduction of new advanced technologies and vehicles," said Greg Martin, GM spokesman. "This is a very compelling example of what's to come from General Motors."

GM's production version of the Volt will be a part of a technology display for senators, he said. The work GM is doing on the test vehicle that Wagoner will drive is critical to bringing the production version of the Volt to market, Martin said.

"It sends a very strong message that our viability is based on new energy saving technologies," Martin said.

Michigan lawmakers are expected to be on hand when Wagoner arrives at 9:30 a.m. Wagoner will have a short press conference before walking to the Capitol to testify before the Senate Banking Committee. GM seeks $18 billion in government loans.