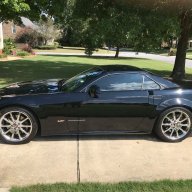 Joined

Aug 14, 2020
Messages

19
Location
My XLR/V(s)

2006 Black Raven and Shale XLR-V
I devised an additional method to charge a dead battery in case of an absolute worst case scenario that would prevent you from opening the hood to access the battery.
I purchased a Cobra JumPack XL H2O power pack on sale from ShopHQ along with a 6 foot female lighter socket battery boost cable from Amazon (see pictures).
Near the front of the car on the passenger side there is an opening just large enough to fish the eyelet terminals up through using a coat hanger. You may need to shine a light under the car to see the opening. Then run the wiring along the passenger side fender. I suggest wrapping the wiring in 1/4" protective wire wrap for a factory look. I used Velcro to secure the socket end to a bumper support.
I tested this setup and it works. It took about 10 minutes to slow charge a slightly depleted battery back to full charge.
if you can open the hood, you can jump start the car using the red and black clamps. You can also slow charge the battery from inside the car by plugging the 12V accessory cable into the lighter socket and turning the ignition to accessory mode.
I now intend to pack a fully charged Cobra JumPack in my luggage any time I go for a trip in my XLR-V just for the piece of mind.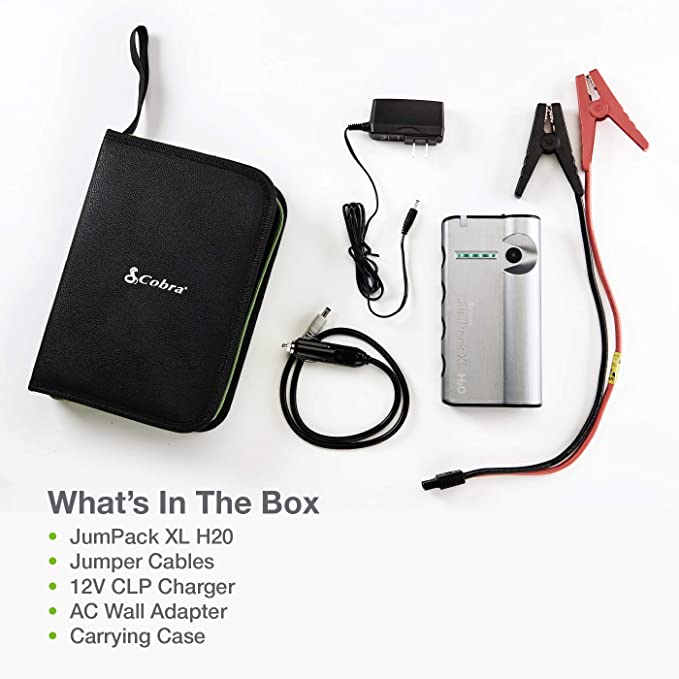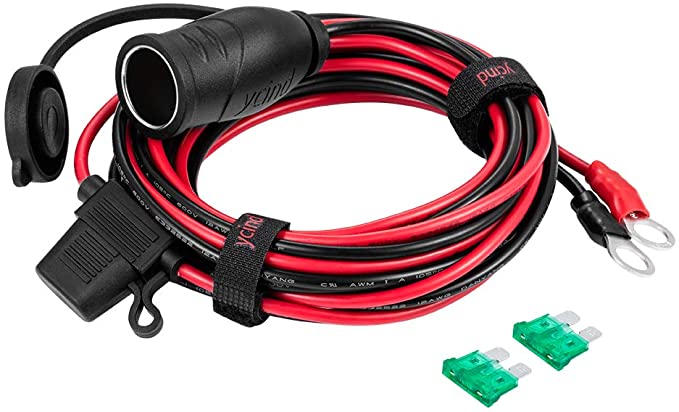 Last edited: