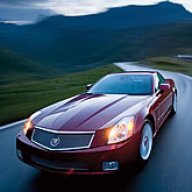 Seasoned Member
Staff member
Site Administrator
Joined

Oct 7, 2006
Messages

5,449
Location
My XLR/V(s)

Not yet!
All options on table as Congress reviews bailout

December 3, 2008 - 3:00 pm ET

WASHINGTON (Reuters) -- All options were on the table today as congressional committees scrutinized auto company restructuring proposals and an urgent appeal for $34 billion in aid ahead of make-or-break hearings.

Lawmakers, especially in the Senate, appear to have little patience for political wrangling over whether to extend taxpayer funds to an industry with a questionable future pushed further back on its heels by rapidly deteriorating sales and recession.

"What is the strategy moving forward?" Sen. Robert Menendez asked in an appearance on CNBC television.

Menendez, a New Jersey Democrat, is a member of the Senate Banking Committee, which will be the first of two panels to question the chief executives of General Motors, Ford Motor Co. and Chrysler LLC on Thursday.

Menendez said all options remain on the table with automakers briefing staffs of the banking panel and the House Financial Services Committee, which will hear from the companies on Friday.

"Even if we give financing under a prepackaged bankruptcy, that may potentially be more costly. I'm not convinced of that and so I continue to look at that as a potential option," Menendez said.

Democratic leaders, the companies and the UAW have sought to dampen any discussion of Congress possibly facilitating a court restructuring.

House of Representatives Speaker Nancy Pelosi said on Tuesday that bankruptcy was out of the question.

Pelosi guessed Detroit would probably receive something from Congress or the Bush administration due to the potential for broad economic consequences if GM, Ford or Chrysler failed. The companies say 1-in-10 U.S. jobs are directly or indirectly related to their businesses.

Menendez and other lawmakers have said Alan Mulally of Ford, Rick Wagoner of GM and Bob Nardelli of Chrysler will have to deliver a convincing case about their distress and their prospects for recovery.

Sen. Arlen Specter of Pennsylvania, one Republican who has been open to compromise on the aid issue, said on Tuesday the mood "candidly isn't supportive" of a bailout.

"There's a skepticism about their ability to formulate plans to survive," Specter said.

One Senate aide said members will explore whether the companies would be willing to make changes beyond what they have proposed in their restructuring plans.

GM said in its appeal for $18 billion in cash and credit that it was prepared to cut jobs, dealers and brands.

Ford said in its request for a $9 billion line of credit the company would try to cut labor and other costs further. Ford, however, has objected to proposals to make any government investment senior to other claims, an issue that could prompt questions.

Chrysler, the smallest and most vulnerable of the three, requested $7 billion by the end of this month. The company, privately owned by Cerberus Capital Management, is seeking partnerships, a strategic alliance or merger.

UAW President Ron Gettelfinger said today the union would surrender job security protections and delay payments to a retiree health-care trust to help clinch government help. Gettelfinger also said the UAW would consider other changes to contracts.

Another aide said senators expect Mulally, Wagoner and Nardelli to come before the banking panel better prepared than two weeks ago when their performance was sharply criticized and widely blamed for sinking their initial bailout effort, which was for $25 billion.

There has been some talk, especially in the Senate, of exploring the possibility of one or more prepackaged bankruptcies. The issue, in which restructuring terms are settled ahead of any court filing, is expected to come up at hearings.

The Senate plans to take up bailout legislation on Monday. House Democratic Leader Steny Hoyer also hopes lawmakers in that chamber will act next week.