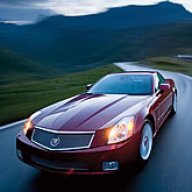 Seasoned Member
Staff member
Site Administrator
Joined

Oct 7, 2006
Messages

5,442
Location
My XLR/V(s)

Not yet!
Bowling Green Corvette plant spared
By Scott Sloan - ssloan@herald-leader.com
Lexington Herald Leader
Lexington, Kentucky
General Motors spared its Bowling Green plant as it announced it would close or idle a dozen more plants in conjunction with its Chapter 11 bankruptcy filing Monday.
The Bowling Green assembly plant has seen the number of vehicles it produces and employment drop dramatically in recent years, but it will continue to be GM's home for the Chevrolet Corvette.
"It's a sad day for everyone," said Eldon Renaud, president of the United Auto Workers Local 2164 in Bowling Green. "No one ever wants to think the company they have worked for all these years would go bankrupt, especially one that's such a tightly weaved fiber of our communities."
There hasn't been much reaction at the plant, he said, but that's because it's shut down this week, another effect of the recession's prolonged impact on the automotive industry. The plant is shut down for two weeks this month and will be for three more weeks in July, Renaud said, though two of those are part of a typical summer shutdown.
The plant stopped producing its other product, the Cadillac XLR, at the end of March and is down to producing 11 Corvettes an hour from as many as 18 an hour months ago. Employment is down by a few hundred jobs from the past few years.
Though the plant's future had been uncertain, many had thought it would be spared.
Haig Stoddard, an auto analyst with IHS Global Insight, had told the Herald-Leader previously that because the Corvette is built on a unique platform, it would be costly for GM to move production to another plant.
The Corvette plant is GM's only in Kentucky but its vast network of dealers, some of whom the automaker has said it plans to cut ties with late next year, weighed in on the bankruptcy Monday.
At Drake Chevrolet Pontiac Chrysler Dodge Jeep in Monticello, vice president Perry Elam told the sales staff to stay upbeat and turn any negative comments to positives.
Plus, he said, it helps that "we've been so busy that we haven't had time to think about it."
The dealership was one of just a few in Kentucky that was hit doubly hard by the recent dealer cutbacks. Its staff learned last month that Chrysler, which is already under bankruptcy protection, would sever ties with it beginning June 9. A day later, it learned GM plans not to renew its franchise agreement when it expires in late 2010.
"It was like a bombshell for everybody," Elam said.
"Our numbers had been pretty good," he said. "We're just in a small town, and we've got competition all around us."
Elam said the company, which also sells used cars of all brands, hopes to improve its Chevrolet performance, and it is eligible, like other dealers, to appeal GM's decision.
So far, the employees have been concentrating on selling mainly Chryslers. The dealership had 30-plus Chryslers in stock when it was told the automaker would cut its franchise. It's down to 12, Elam said, having sent only four to remaining Chrysler dealers.
"We just discounted them and sold them right here," Elam said.
Buyer confidence in a bankrupt auto company had been a major concern as the likelihood of Chrysler and GM's filings increased.
Frank Shoop, who owns Georgetown dealerships for both brands, said he thinks consumer confidence will be boosted by GM's move.
"If it was a regular bankruptcy where it would take years to come out, the consumer wouldn't have confidence in it..." he said. "But with the government stepping up, I think the consumer is going to have confidence in it and we'll all emerge out of it all right."
Reach Scott Sloan at (859) 231-1447 or 1-800-950-6397, Ext. 1447.