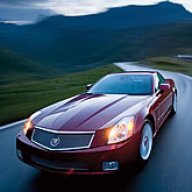 Seasoned Member
Staff member
Site Administrator
Joined

Oct 7, 2006
Messages

5,442
Location
My XLR/V(s)

Not yet!
Congress removes GM bailout tax liability
Automotive News
February 12, 2009 - 5:43 am ET
WASHINGTON (Reuters)
- U.S. economic stimulus legislation includes a provision removing a potentially staggering tax liability associated with the bailout of General Motors, a senator said on Wednesday.
Debbie Stabenow of Michigan said the unintended consequence of the government's $13.4 billion bailout of GM in December could have resulted in a tax hit of up to $10 billion.
Stabenow told reporters language resolving the issue was in the bill.
GM declined immediate comment since both houses of Congress had not yet voted on a compromise $789 billion package to boost the U.S economy.
The auto industry would benefit from other general business incentives, but lawmakers significantly scaled back a provision designed to boost slumping auto sales.
Congressional negotiators, according to people familiar with the legislation, more than halved an $11 billion proposal by Democratic Sen.
Barbara Mikulski of Maryland covering tax breaks for new car purchases.
Mikulski's office said it could not confirm the change.
The strength of Mikulski's plan to drive reluctant consumers into showrooms is unclear since automakers are already offering heavy incentives to spur U.S. sales, which hit a 27-year low in January.
The final legislation does includes a $300 million provision for the government to buy more fuel efficient cars, a plan championed by President Barack Obama.
The plan also includes money for battery research and development as part of efforts to help the industry produce more efficient hybrids and launch plug-in electric vehicles next decade.