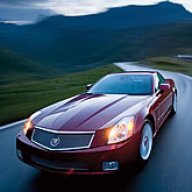 Seasoned Member
Staff member
Site Administrator
Joined

Oct 7, 2006
Messages

5,442
Location
My XLR/V(s)

Not yet!
GM, UAW talks break off; Chrysler talks stall

February 14, 2009 - 4:15 pm ET
UPDATED: 2/14/09 8:38 p.m. EST

DETROIT (Reuters) -- Talks between the UAW and General Motors aimed at cutting costs and debt at the struggling automaker have broken down over union concerns about retiree healthcare, a person briefed on the talks said on Saturday.

A parallel set of talks between Chrysler LLC and the UAW over similar concessions were continuing over the weekend but little progress had been made in the past week, a person briefed on those negotiations said.

The breakdown of talks at GM and the stalled negotiations at Chrysler come with just three days remaining until both automakers must submit new restructuring plans to the U.S. government as a condition of their $17.4 billion bailout.

At GM, the UAW negotiators walked away from the bargaining table because of differences over how to pay the health care costs of retirees. No high-level negotiations were underway as of Saturday afternoon, although some working-level discussions continued, the person familiar with the talks said.

"It doesn't seem like the stakeholders are really prepared to give a whole lot," said independent auto industry analyst Erich Merkle. "It's a high stakes game of poker right now."

GM declined to comment directly on the state of negotiations with the union. "We are committed to talks with our stakeholders and to meeting the February 17 deadline," GM spokesman Tony Sapienza said.

Chrysler said it was also committed to meeting the terms of the federal bailout, which requires both automakers to reduce factory labor costs and the amount owed to a UAW-affiliated trust fund.

"We continue to engage all of our stakeholder groups as we work through this process," Chrysler said in a statement.

The UAW is owed some $20 billion by GM, money pledged to a healthcare trust fund for retirees. It faces demands from the company that it surrender a claim on half of that amount in exchange for stock in a recapitalized GM.

But the union has balked at saddling retired workers with additional risk. GM's bondholders, who are being asked to write off some $18 billion in debt in exchange for GM stock, have also held out for better terms, people briefed on the talks have said.

GM has received $9.4 billion from the U.S. government and has been pledged another $4 billion if it can demonstrate it can be made viable at a time when U.S. auto sales are near 30-year lows.

Chrysler has been given $4 billion in emergency funding from the U.S. Treasury and is seeking another $3 billion.

If GM cannot win agreement from the UAW and creditors to reduce its debt, analysts say the Obama administration will face a politically tough choice: either pump billions of dollars more into the struggling automaker or steer it toward bankruptcy.

The stakes are similar at Chrysler, which faces continued scrutiny over the question of whether it has the scale and cash to survive the deep recession in the U.S. market on its own.