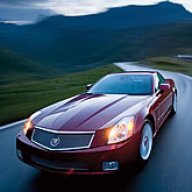 Seasoned Member
Staff member
Site Administrator
Joined

Oct 7, 2006
Messages

5,442
Location
My XLR/V(s)

Not yet!
GM won't need $2 billion in government loans this month

Jamie LaReau
Automotive News
March 12, 2009 - 1:02 pm ET
UPDATED: 3/12/09 3:15 p.m.ET

DETROIT -- In a rare move these days, General Motors has told the federal task force on the automotive industry that it will not need $2 billion in loans this month.

But GM still thinks it will need the full $22.5 billion in loans this year that it requested in a viability report submitted to the U.S. Treasury Department last month.

GM said it has advised the task force that $2 billion in funding requested for March "would not be needed at this time," CFO Ray Young said in a statement.

"This development reflects the acceleration of GM's companywide cost reduction efforts as well as proactive deferrals of spending previously anticipated in January and February," Young's statement said.

U.S. Rep. John Dingell, D-Mich., said GM's viability plan is beginning to show results.

"In light of this positive news in otherwise bleak economic times, we must continue to do all that is possible in order to ensure the continued viability of the domestic automotive industry," Dingell said in a statement. "Inaction will produce dire consequences for the Nation's already weakened economy."

In its Feb. 17 viability plan, GM requested $2 billion in loans in March to continue operations.

"We still could need to get up to $18 billion in loans in April, but we're reviewing that now with the Treasury," said Tom Wilkinson, a GM spokesman.

GM is asking for $18 billion to fund operations, as well as $4.5 billion to help replace a revolving line of credit due in 2011.

The federal government has lent GM $13.4 billion to help the company survive while the Obama administration studies the auto industry.

GM has been negotiating with the UAW to gain concessions to help the company get more government funding. A source familiar with those talks says GM did "far better" than Ford in terms of the contract givebacks. Ford says its new agreement with the UAW will save the automaker $500 million annually.

But GM has not made much progress on negotiating stock as payment for half of its $20 billion funding obligation for the UAW Voluntary Employees' Beneficiary Association retiree health care fund.