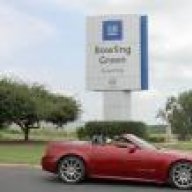 Joined

Jul 7, 2009
Messages

533
Location
My XLR/V(s)

2006 Infared XLR-V
The local Houston Allante group is welcoming XLR owners to join in on their activities.

Dear Texas Allante Aficionados -
Our 3[SUP]rd[/SUP] coffee meeting for 2016 is
this Sunday morning at 10:30am, March 13[SUP]th[/SUP] at Café Express
on Post Oak @ Loop 610-West in Uptown Houston.
For complete 2016 meeting schedule see Main Houston Web Page:
TX: Houston - Allanté Club of America
Sunday Agenda: Café Express:
1) Member Introductions
2) Shows/Events in April
1. April Bluebonnet Run/Photo-op to Chapel Hill/Brenham and Blue Bell Creamery, Sunday morning, April 10 (no coffee meeting)
2. Mecum Auction Drivers Needed: April 14-16, Houston (if interested, see contacts below and attached driver instructions)
3. Keel's & Wheel's Show: April 23-24[SUP]th[/SUP] Seabrook, Texas
3) National Allante XLR Invitational Announcement: August 25-27, Grand Rapids, Michigan
4) Member technical issues
5) Adjourn
John Maida
Houston-Southeast Texas Coordinator, Allanté Club of America
John@MaidaPlace.com
713-822-4027
Main Houston Web Page:
TX: Houston - Allanté Club of America
Facebook Pages: "Allante XLR Texas" (Steven Colburn's Texas Allante XLR pages)
General Websites:
Allante
Allant Appreciation Group Home Page
Mecum Auction April 14-16, Houston
From William Hunt [
mailto:wthjr@hotmail.com
Subject:
Mecum Auction April 14, 15, and 16
It is that time of year to start planning for the Mecum Auction.
We look forward to another year and as always, appreciate your participation.
Please indicate your preference for shift(s) and day(s) and return to me.
Attached is a list of items to consider while working at the auction.
If you have any questions, please feel free to call one of us, anytime.
Bill Hunt Danny Galloway
281 615 9897 713 502 0073
We had three generations of Cadillac convertibles show up at the meeting this morning.