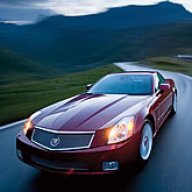 Seasoned Member
Staff member
Site Administrator
Joined

Oct 7, 2006
Messages

5,442
Location
My XLR/V(s)

Not yet!
Kentucky Corvette plant makes layoffs


Posted: March 26, 2009 04:20 PM EDT
Updated: March 26, 2009 04:20 PM EDT
Related Video:

VetteTube - Corvette Videos, Corvette Crashes, Corvette Burnouts, Corvette Racing
BOWLING GREEN, KY (CBS)
- Employees at the Bowling Green, Kentucky Corvette plant are being hit again by more production shut-downs, layoffs and restructuring at General Motors.
Despite the sports car's popularity, it's not translating into sales. Demand has dropped by fifty percent over the past year.
As the company looks at economical ways to produce cars, assembly lines at the Corvette plant will shut down three times this spring for two weeks at a time. It was already closed for two months at the start of the year.
This means some employees will be off the job for 6 weeks, while others will be off for good. In addition to about 130 indefinite layoffs, the plant plans to cut another 110 workers throughout the year.
Despite the production reduction, company manager Paul Graham says he's encouraged by die-hard Corvette lovers who continue to buy the product during this economic crisis.
©2009 KSLA-TV & Raycom Media. All rights reserved.