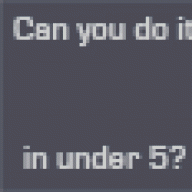 Joined

Oct 16, 2008
Messages

1,114
Location
My XLR/V(s)

2004 Lt. Platinum & 2006 Lt. Platinum XLR-V
Bank Mortgage interest:
I made mention of going to my bank a few weeks back that I have my mortgage with and told them since they where the preditors that gave loans to people who couldn't afford them and they walked away from these homes dropping the equity in my home drastically and that I wanted a reduction in my interest rate.
Yesterday I dug down deep and walked in and presented my case based on Obama's latest address last Wednesday night on TV offering this type of package to the people that held up their end of the bargain and made their payments on time and are still keeping up.
My banker showed me an email from the President of Chase who bought out Washington Mutual (Wamu) that on or near April first they would be offereing a good size reduction in mortgage interest rates to those people that have been paying on time, rewarding the people that where saving these institutions without any costs involved.
This is all in line with Obama's request for the banks to do this and pass along the interest drop to the government and they would pay the difference.
He said he could refy me right now and I could buy down my rate, but to have a little patiences to see what Chase would be offering since I could still refy if I didn't like the amount of interest they would drop me to.
This may sound confusing but I explained it the best I could.