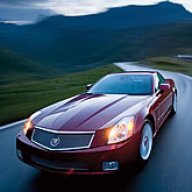 Seasoned Member
Staff member
Site Administrator
Joined

Oct 7, 2006
Messages

5,449
Location
My XLR/V(s)

Not yet!
UAW Concessions Are Critical to GM's Survival

To avoid bankruptcy, GM needs federal money—and a guarantee that the UAW will accept a weaker health-care plan

By David Welch
Business Week

General Motors (GM) is in a real catch-22. The company has a credible plan to get government funding and transform the company. The problem is that the fastest way to make some of those changes would be a bankruptcy filing that could also ruin it.

For GM to really compete, the company needs to greatly reduce its debt burden (BusinessWeek.com, 11/25/08) and long-term health-care costs. Together, interest payments and retiree medical costs add up to roughly $8 billion a year in cash.

Bankruptcy Risks and Rewards

In a bankruptcy, GM could force the union and its retirees to accept less expensive health-care plans, which would slash its $47 billion long-term medical liability. Creditors would also take a hit. In court, GM could drop its debt burden of $42 billion by half or maybe less.

Outside of bankruptcy, it all has to be negotiated. It's no slam dunk that creditors will take a deep discount on their bonds and accept equity in the company. "Unless you have the power of the bankruptcy court, the union and creditors don't have to give anything," says Maryann N. Keller, an independent auto analyst who is on the boards of Dollar Thrifty Automotive Group (DTG) and car dealer chain Lithia Motors (LAD).

But going into bankruptcy poses the huge risk that consumers will simply shun GM's cars. Then revenue falls so fast that even court protection won't be enough. "I firmly believe that bankruptcy would be a disaster," says George M. C. Fisher, the lead director on GM's board. "You can't restructure fast enough to handle dramatic drops in market share."

Signs say that Fisher, a senior adviser at buyout firm Kohlberg Kravis Roberts, is right. Already GM has seen its sales drop at a rate of more than 40% for the last two months, which is a steeper decline than most other carmakers have endured. Says HIS Global Insight analyst John Wolkonowicz: "The bad press is already hurting sales."

That's why it will be vital that all of the parties involved put aside self-interest and take big concessions.

Reducing Debt

Fisher said in an interview that GM already is working on a plan to get creditors to take a haircut on their debt holdings. In the GM's plan filed with Congress on Dec. 2, the company calls for reducing its total debt and long-term liabilities from $63 billion to $30 billion. That's essential to reducing further calls on its cash and reducing the annual $3 billion GM currently pays in interest.

GM wants to convert some of that debt to equity, which forces bondholders to gamble on a GM recovery by taking stock. But even Fisher, who calls himself an optimist, says it won't be easy to do. "That is a big job and has yet to be done," he said. "There's no silver bullet. It will be a lot of work."

But creditors may prefer to hold their bonds and gamble that they will do better than taking stock. Or they could even see if they can get a better deal in bankruptcy court. Very little of GM's debt is secured, so unsecured creditors will have a real voice in bankruptcy proceedings, says Keller.