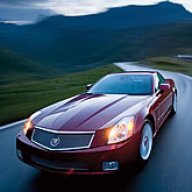 Seasoned Member
Staff member
Site Administrator
Joined

Oct 7, 2006
Messages

5,449
Location
My XLR/V(s)

Not yet!
From the Bowling Green Performance Press
April 18, 2008:
150,000 Hours and Counting
As of March 2008, our XLR employees have gone 24 months with zero recordables. That's roughly 150,000 hours of work. Cadillac has not had a recordable since March 2006. This is a major accomplishment that deserves much recognition. The ability to perform operations safely for two years is a tremendous accomplishment for our XLR employees.
XLR General Supervisor Dean Valentini said, "Our operators have been in the automobile industry for many years. They are very talented and skilled operators. They are proud and want to be working here."
XLR jobs are approximately 44 minutes each; that's equivalent to roughly 15 operations on the Corvette line. Due to the length of the jobs, the operators are susceptible to many tools and heavy objects since they have more jobs to do at one station. This could potentially increase the chance for injury. Going 24 months with no recordables is extremely impressive.
Later this month there will be a luncheon held for the XLR employees to recognize this accomplishment.
Keep up the good work! Congrats to the Cadillac XLR employees!