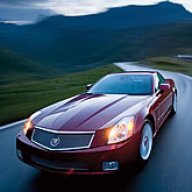 Seasoned Member
Staff member
Site Administrator
Joined

Oct 7, 2006
Messages

5,449
Location
My XLR/V(s)

Not yet!
Auto workers rally for help
Hundreds gather at GM plant in show of support for industry

By JENNA MINK, The Daily News, jmink@bgdailynews.com/783-3246
Wednesday, November 19, 2008 11:55 AM CST
Related Video: VetteTube - Corvette Videos, Corvette Crashes, Corvette Burnouts, Corvette Racing
The signs read: "I am just a soccer mom trying to make a living." "If the Big Three go down, the American dream goes down." "Will our community survive?"
More than 1,000 people gathered Tuesday at the General Motors Bowling Green Assembly Plant; many waved signs that spelled out a single message - the government needs to support the U.S. auto industry.
GM employees, retirees, local officials and others rallied at the plant to show their support for $25 billion in government funds experts say might keep GM from filing for bankruptcy or closing by the end of this year.
Company officials are not considering closing the Bowling Green plant; right now they are concentrated on getting federal aid and keeping the company afloat, said Larry Zahner, GM's national manufacturing manager.
"I think it's premature to think about (the Bowling Green plant closing)," he said after the rally. "The Corvette is one of our iconic cars. When you're 10 years old, you think of the Corvette, or when you're 65 years old, the Corvette comes to mind."
Still, millions of jobs are on the line as GM struggles to survive amidst a crippling economy and credit crunch. Hundreds of worried employees circled outside the plant before the ceremony, clapping, thrusting their signs into the air and chanting "keep America's dream."
David Folk, a GM employee who has worked for the company for 30 years, carried a sign that read, "Support our automotive industry."
"I think there's a lot of apprehension," he said. "In the whole plant, people are scared for their jobs."
But plant workers are not the only local residents who fear for the company's future. Local, state and company officials talked about the plant's impact on the local economy.
"The cost of the auto industry to fail would be catastrophic," Bowling Green plant manager Paul Graham said. "Locally, the impact would be catastrophic ... what's happening in Washington right now impacts each of us personally."
The local plant employs about 800 workers, with a payroll of about $77 million last year. Local employees are responsible for $5.5 million in local, state and federal taxes and more than $1 million in local occupational licensing taxes.
The plant pumps about $532 million into the local economy through plant employees, GM dealers, suppliers and retailers, as well as tourism dollars, officials said.
"The Corvette is who we are ... it's been a part of who we are for 27 years," Bowling Green Mayor Elaine Walker said. "The impact is almost beyond comprehension."
About 2.5 million people visit Bowling Green each year, bringing about $300 million to the community.
"A lot of those people come to this community because of the Corvette plant," said Vicki Fitch, executive director of the Bowling Green Area Convention and Visitors Bureau. "The Corvette name has been used for many years to attract a lot of people here, who spend a lot of money."
The plant has donated more than $1 million to the local United Way organization and has given thousands of dollars to the Housing Authority of Bowling Green.
"If you fight, we'll fight with you," said Abraham Williams, executive director of the housing authority. "If you pray, we'll pray with you. You're our family; you're our community."
GM workers are not the only residents who would lose jobs if the auto industry fails, said Mike Buchanon, Warren County judge-executive.
Nearly 3,000 people, who pump about $134 million into the local economy, are located in Bowling Green because of jobs connected to the GM plant.
Supplier companies, such as Bowling Green Metalforming, CTS CarTopSystems, Trace Die Cast and others depend on auto industry survival.
Derek Cotton is the site manager for Premiere Manufacturing in Bowling Green, a company that makes parts for GM vehicles.
"Being from a UAW family and being GM born, it's kind of appalling that our country would turn its back on the auto industry," he said. "We're not looking for a handout, we're looking for a loan."
Cotton's business employs about 28 workers, all of whom are concerned for their jobs.
"We would have to relocate (if the plant closed), or we would all be unemployed," he said.
The future of the company heavily impacts another group - GM retirees. About 1,600 people are retired from the Bowling Green plant, and many fear for the value of their pensions if the company goes under, Buchanon said.
Alan Stonex is a third-generation GM employee and has been retired from the Bowling Green plant for 16 years. Stonex depends on his pension funds and is worried about the uncertainty surrounding those funds should the company file bankruptcy.
"If it gets to a bankruptcy situation, it falls up in the air," he said. "So, it's very dangerous for us."
Ivan Flynn worked for the company for more than 29 years before retiring, and while the situation upsets him, he is trying to keep a positive attitude.
"I'm very saddened," he said. "I think it's bleak, but we have to be optimistic. This is America, and things can change."
Flynn started his career with GM in Illinois, transferred to Wisconsin then Indiana, and retired in Kentucky - the third largest state for automotive manufacturing employment in the nation.
"The loss of the plant would be devastating to the community; it would be devastating to the commonwealth of Kentucky," said House Speaker Jody Richards, D-Bowling Green.
Richards said he remembered when the first ceremonial Corvette was driven off the line in Bowling Green more than 25 years ago.
"I was here then," he said, "and what a great thing it was ... this loan is really important. It's not only important to the auto industry, it's important to every industry and every American person."
Speakers encouraged employees to call their representatives in Washington and ask them to support the bailout bill. About 10 phones were set up for workers to call state senators Mitch McConnell and Jim Bunning, both of whom have publicly opposed the $25 billion federal aid.
So far, about 12,000 GM employees across the nation have called their state legislators to lobby for the loan. After the rally, Donald Green made his way to the phones.
"We would be completely unemployed," said Green, who has worked at the Bowling Green plant for more than nine years. "We'll lose our jobs, our pensions, our livelihoods. We'd lose everything."