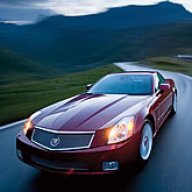 Seasoned Member
Staff member
Site Administrator
Joined

Oct 7, 2006
Messages

5,449
Location
My XLR/V(s)

Not yet!
Bailout compromise blocked, but hope remains

Pelosi: 'Until they show us a plan, we can't show them the money'

Harry Stoffer
Automotive News
November 20, 2008 - 12:48 pm ET
UPDATED: 11/20/08 4:30 p.m. EST

WASHINGTON -- Democratic leaders of Congress today blocked action on legislation that would provide $25 billion in emergency federal loans to the Detroit 3.

Instead, the leaders directed General Motors, Ford Motor Co. and Chrysler LLC to submit plans showing how they would use the aid. They scheduled hearings on the plans for the week of Dec. 2, and said Congress would return Dec. 8 to consider aid measures.

The announcement upstaged moves by a bipartisan group of senators to get action this week on a compromise that would redirect $25 billion in funds already approved to help automakers build more fuel-efficient vehicles. Instead, they would let the Detroit 3 use the money to bridge their cash crises, but with extensive conditions.

Sens. Carl Levin and Debbie Stabenow, both Michigan Democrats, scheduled an afternoon news conference with Republicans from automaking states to discuss the compromise.

But before they arrived at a Capitol studio, House Speaker Nancy Pelosi, D-Calif., Senate Majority Leader Harry Reid, D-Nev., and seven other Democratic leaders entered the room and announced their decision to demand viability plans from the Detroit 3 and hold more hearings.

"It's their agreement," Reid said of the compromise's supporters.

Added House Speaker Nancy Pelosi, D-Calif.: "Until they show us a plan, we can't show them the money."

Pleased by bipartisan effort

But during their news conference, Levin and other lawmakers said they were pleased with the compromise and hoped it could form the basis of a deal in December. They said they were disappointed by the decision by the Democratic leaders to postpone action for at least two weeks.

"There's risks in this delay" for the teetering companies, Levin said.

Under his bill, the Commerce Department would consider the Detroit 3 viability plans. Under the leaders' plan, the review would be Congress' job.

"That's taking on a huge responsibility," Levin said.

Stabenow said she is encouraged that the leaders acknowledged the critical importance of the auto industry and "are not shutting the door" to aid.

Sen. George Voinovich, R-Ohio, said millions of Americans who depend on the industry are worried about their livelihoods. A vote on the compromise "would have been a wonderful Thanksgiving present" for them, he said.

Voinovich complained that the Democratic leaders have established no criteria for the plans automakers are to submit to Congress.

Automakers react

In a statement, Ford Motor Co. said it would forward a plan to lawmakers.

"Ford welcomes the opportunity to provide our plan to Congress," the statement said. "We have a great plan that will continue Ford's transformation into a lean, profitable company that delivers the safe, fuel-efficient, high-quality new products that our customers want and value."

In a separate statement, GM said it would "deliver a plan to Congress that shows them a viable General Motors. We agree completely that there must be accountability to U.S. taxpayers for government support that enables automakers to continue their restructuring and to ensure a stronger, more competitive auto industry.

"We will continue to work vigorously with the Congress and the administration during the next few weeks to address their concerns and to arrive at a solution that provides immediate aid to the auto industry," GM said.

Congress vs. White House

Democratic leaders support carving out $25 billion in loans to the Detroit 3 from the $700 billion federal bailout fund for financial institutions. President George W. Bush and GOP lawmakers have rejected that approach.

Reid said the CEOs of the Detroit 3, who testified before House and Senate committees this week, did not convince Congress that their companies could be made viable with more aid. He said he would look for accountability in the companies' plans.

Pelosi also expressed doubt that federal aid would make the Detroit 3 viable, But she rejected suggestions that the companies should file for bankruptcy protection.