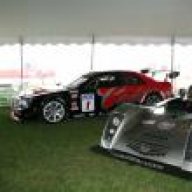 Joined

Oct 16, 2008
Messages

3,843
Location
Document ID: 2006067 <HR>
<FORM name=CellHandlerForm onsubmit="javascript: return true;" action=/si/cellHandler.do method=post>#PIC3666A: Convertible Top Does Not Function After Battery Disconnect - keywords accessories body charging electrical inoperative power roof switch - (Aug 24, 2007)
<TABLE border=0><TBODY><TR><TD vAlign=top width=100>
Subject:
</TD><TD vAlign=top>
Convertible Top Does Not Function After Battery Disconnect
</TD></TR></TBODY></TABLE>
<TABLE border=0><TBODY><TR><TD vAlign=top width=100>
Models:
</TD><TD vAlign=top>
2004-2008 Cadillac XLR and V-Series
</TD></TR></TBODY></TABLE>
<TABLE border=0><TBODY><TR><TD vAlign=top width=100></TD><TD vAlign=top>
2005-2008 Chevrolet Corvette - equipped with Power Folding Top (RPO CM7)
</TD></TR></TBODY></TABLE>​
<HR>
This PI was superseded to update model years. Please discard PIC3666.
<HR>The following diagnosis might be helpful if the vehicle exhibits the symptom(s) described in this PI.
<A href="http://gsi.xw.gm.com/si/showDoc.do?docSyskey=2006067&from=bcpi#ss1-2006067">Condition/Concern:​
Anytime the battery is disconnected or if the battery is in a rundown condition and requires a charge such as in an extended storage period, the windows need to be initialized in order for the top to operate properly. The top will not operate and the windows express up and down will not function unless the window module knows the window position. This will occur anytime power is lost to the window module; for example, when the battery is disconnected.
Recommendation/Instructions:
​
To initialize the windows both doors must be fully closed, then push the window switches to the up position and hold for five seconds. Once the window module learns the window's position, the top will operate properly. If the door window express up or express down function does not operate, use the window initialization process before attempting any repairs.
Please follow this diagnostic or repair process thoroughly and complete each step. If the condition exhibited is resolved without completing every step, the remaining steps do not need to be performed.
<TABLE width="95%"><TBODY><TR><TD align=left width="80%">GM bulletins are intended for use by professional technicians, NOT a "do-it-yourselfer". They are written to inform these technicians of conditions that may occur on some vehicles, or to provide information that could assist in the proper service of a vehicle. Properly trained technicians have the equipment, tools, safety instructions, and know-how to do a job properly and safely. If a condition is described, DO NOT assume that the bulletin applies to your vehicle, or that your vehicle will have that condition. See your GM dealer for information on whether your vehicle may benefit from the information.
​
</TD><TD align=middle width=42>
</TD><TD align=middle width=167>WE SUPPORT VOLUNTARY TECHNICIAN CERTIFICATION

​

</TD></TR></TBODY></TABLE>​

© 2009 General Motors Corporation. All rights reserved.
</FORM>