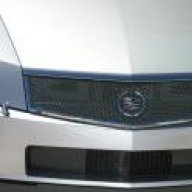 Joined

Oct 16, 2008
Messages

1,390
Location
My XLR/V(s)

2006 Platinum/Ebony,2011DTS,Platinum Edition White Diamond.
OK all you people that haven't gotten two nav disc's for the 06 and 07 XLR.

It clearly shows on the window sticker that we are eligible for two Disc's and doesn't say when we can get them.

I received my first one a year after I bought my 06-V, now I'm told by this third party group that they discontinued the program in December 2008. How do you discontinue a program that you bought with your vehicle in 06 and 07, I asked. They told me to go to my dealer and argue the point, which I did to no avail.

I then called customer service who is getting back to me with an answer.

Since then I find this service bulletin on our site.

http://xlr-net.com/kb/questions/42/...tin:+Change+in+the+GM+Nav+Disc+Update+Program

and clearly states that we owners of 06 and 07 XLR's are still entitled to both disc's. Please see the last sentence in paragraph three after the paragraph named

models. This bulletin will back up my claim when they call me and I will push as hard as I can for them to honor their commitment. It's all about tenacity. If I get a new disc, my 07 disc will be available for one drink at Cadillacs bar in SA. So sign up if you need an 07 disc.
My disc is version 7 and they would not give me the newest disc. However they did just send the latest disc for my 07 SRX. It is awsome, it tells you the block number on the street you are on and as you drive you can constantly see it scrooling the numbers up or down depending on which way you are going. I am going to try again to get the latest version for the XLR