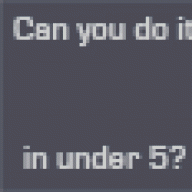 Joined

Oct 16, 2008
Messages

1,114
Location
My XLR/V(s)

2004 Lt. Platinum & 2006 Lt. Platinum XLR-V
First, please don't shoot the messenger~

Took my 06-V to D3 design yesterday to have a partial Corsa exhaust put on. Partial meaning I wanted to keep my baffles, but alas that didn't fly.
Now for the good news: You guys want more HP for $500 bucks, here ya go.
Was also going to have it re-flashed so it would stop falling on it's face and then jumping like a frog into second gear.
The owners manager came into the waiting room shaking his head and said the following.
"My tech just brought your V back from the dyno shop and they could not believe the readings so they did 2 more dyno's. The tech, who never uses the word Wicked, came in and told me that this V dynod out at 445 hp to the rear wheels which converted puts 565 hp at the fly wheel. I have no explanation for what your car is doing unless you have had your car to a speed shop and had some other work done."
I then told him the only thing I had done was to remove the matting and add the Volant cone filters and still have the intake with the baffles in, which D3 changes out when they do a stage #1. Then he said.
"We had a big blower fan in front of the car to keep it cool because they where taking it up to 137 MPH and the car ran exceptionally cooler than any other V's we have worked on. in fact, most other V's dynod out at 412 hp.
The only thing we can think of is your are getting a ram-air effect that's forcing the air past the baffles into the supercharger and this engine is loving every bit of it...... or somehow they might have slipped a hybrid engine in your car and didn't realize it."
I told them that every car gets run up on a dyno at the factory so why didn't they catch it?
to which he replied.
"It has to be the ram-air then."
He wants to meet at Fontana drag strip one of these weekends and run some 1/4's and 0-60 and gets some paper on the car and is bringing one of their hot cars to see how it fairs against mine annnnnnnnnnnnnnnd is bringing tools to try and get more out of mine.
I'm either the luckiest guy in the world or it's just plain dumb luck that I found that matting and installed the Volant system. Any cold air system would do just as well and if you run the tubing along the top of the engine without the baffles in there to stop the air, it would really force the air into the SC.
I just might have that done but can't put the engine cover on after that, unless I cut it to fit.
He also said before I sell this car he wants first crack at it. Now why would I do a thing like sell it with 565 HP under me.
I also can hear the SC whine, but it was falling on it's face when shifting from first to second gear, again he said that's because it's producing to much HP, so we went back to the dyno guy and he dropped the shift points by 200 RPM's and we took it out and it shifted like a B&M Hydro, in other words like a dragster or funny car. It was like 1st and 2nd and 3rd where all one gear.
There it is............Beleive it or Not Ripley.
Anyone that could come up with a solution may do so, just don't think "I had a dream", like Martin Luther King.
I apologize for the length of this thread but I know people are going to have questions and I wanted to try and answer everyone now.