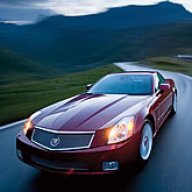 Seasoned Member
Staff member
Site Administrator
Joined

Oct 7, 2006
Messages

5,449
Location
My XLR/V(s)

Not yet!
Bowling Green GM Plant Makes Cuts
Posted: 9:05 AM Nov 11, 2008
Last Updated: 9:05 AM Nov 11, 2008
Reporter: Forrest Sanders, WBKO-TV
Email Address:

forrest.sanders@wbko.com
3,600 General Motors workers are being laid-off as automakers slow down production at ten assembly plants including Bowling Green's.
"The auto-industry, like everything else, is in a bind," says Melvin Davis, vice president of United Auto Workers Post 2164. "We're losing buyers and when you lose buyers you lose personnel."
It's a fact well known at Bowling Green's General Motors plant, where 50 employees have been laid-off so far, and a preliminary estimate of 110 lay-offs are still to come.
"Select buyers who buy Corvettes, they're being hit also," Davis explains. "Expensive cars are not being bought."
Classic car broker Tim Labold says looking back he noticed fewer buyers checking out Corvettes just before the election.
"We had a lot of people who just wanted to see what happened that are just kind of nervous and don't want to let go of that money," Labold says. "To be honest, that's just smart."
Over the course of the past year, Labold says sales of his older Corvettes has stayed strong.
He says the strong seller for now is the resto-mod.
That's a Corvette with an antique shell and a modern day engine, interior, and break system.
A representative for the GM plant tells WBKO, the sales for Corvettes being manufactured is down 13.3% from this time last year, while sales for the XLR are down 28.5%.
Now, Davis says the cuts are needed to stay afloat.
"It's been decided they're going to be laid off according to their seniority," says Davis.
"Well, it's not the car," adds Labold. "It's not the quality, and it's not the performance. The Corvette's fantastic. It's just, unfortunately, money's tight with people."
"We believe it's going to turn around," Davis concludes. "We've got a good product and with the bailout the country's getting, it's going to help turn everything around."
The cuts are coming in preparation for January 20 when the plant's production line will cut down from 15 cars produced in an hour to eleven.