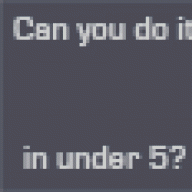 Joined

Oct 16, 2008
Messages

1,114
Location
My XLR/V(s)

2004 Lt. Platinum & 2006 Lt. Platinum XLR-V
I've contacted a mobile detailer in SA and he would be willing to set up on the Hampton site, I have cleared this with the general manager, Margie Cooper of the Hampton Inn for all cars from both hotels to be washed or detailed.
Normal cost for wash is $35, our cost will be $25. This will be vacuum, tire dressing and wash.
Cash only
Normal cost for Detailing which is a wash & buffed wax is $55, our price Will be $45 and includes the above paragraph.
Any other cleaning such as engines or upholstery will be negotiable.
Please let me know if this is suitable and who and a raise of hands (post) of this service so I can get back to the detailer.
Also what days and time would you like him there.
1. My choices would be Tuesday all day and evening till dark for people coming in early.
2. Wednesday all day and evening till dark for people coming in late.
3. Thursday due to Gulf trip, Noon until dark so cars are cleaned for next day trip
4. Friday morning 8 to 12 due to Fredricksburg trip and people not going on this trip.
5 Saturday 8 am until about 3 pm.evening.
Please feel free to suggest times and days.

Cars cleaned while we are at the bar. Keys will be brought into front desk and tagged with names.
Know I have to find a hand car wash in Corpus Christi, before we put our cars on the Lexington. Will this never end!