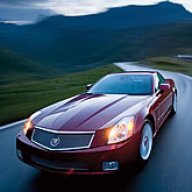 Seasoned Member
Staff member
Site Administrator
Joined

Oct 7, 2006
Messages

5,442
Location
My XLR/V(s)

Not yet!
Economist sees modified bankruptcy ahead for GM

Jesse Snyder
Automotive News
January 13, 2009 - 10:15 am ET
UPDATED: 01/13/09 4:59 ET

DETROIT -- General Motors is likely to need a modified version of bankruptcy to restructure the last part of its debt, says Deutsche Bank Managing Director Rod Lache.

"The chances are greater than not that there will be bankruptcy, at least for GM," Lache said here today at a Society of Automotive Analysts conference. "But it won't be the disruptive, scary bankruptcy that suppliers fear."

Lache said GM must restructure $62 billion in debt, including converting $30 billion in unsecured debt into $10 billion in new bonds and $20 billion in equity. But about 20 percent of unsecured bondholders won't convert voluntarily, he said.

"GM must get a Bankruptcy Court to order that," Lache said. But it won't be a messy, complicated process, he predicted.

Lache expects GM to renegotiate its contract with the UAW and persuade the union to convert into new equity GM's scheduled $20 billion in contributions to a union-run trust fund known as a Voluntary Employee Beneficiary Association, or VEBA.

But Lache predicts that without a court order, GM can't get all parties to agree to its debt restructuring. Without sacrifices from all parties, the other agreements will collapse, he said.

"Without that, labor may not agree to make its sacrifices, and a federal car czar may not approve the package," he said, referring to the yet-to-be appointed administrator of the auto industry rescue effort.

With or without a bankruptcy, GM's shareholders will lose all or most of their investment, Lache said. If creditors agree to swap their existing debt for mostly equity of perhaps $40 billion, existing debtors would see GM's current market capitalization of $2.5 billion dilute further.

"But if it goes to bankruptcy, the court would almost certainly eliminate all shareholder equity," Lache said. "Shareholders may get something if GM restructures. But if it goes to bankruptcy, they'll get zero."