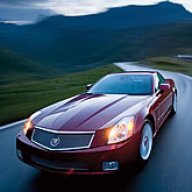 Seasoned Member
Staff member
Site Administrator
Joined

Oct 7, 2006
Messages

5,397
Location
My XLR/V(s)

Not yet!
House approves $2 billion more for 'clunkers'
Neil Roland
Automotive News
July 31, 2009 - 1:28 pm ET
The House passed legislation to inject $2 billion into "Cash for Clunkers" after the administration reported that the $1 billion federal program was running out of money shortly after it began.
The bill, which goes to the Senate next week, would transfer the new money from a U.S. loan-guarantee program for renewable energy systems that was funded under the stimulus package earlier this year.
Lawmakers mobilized in less than 24 hours with the Obama administration's support to draft, introduce and pass the bill on the last day before they break for a five-week recess.
"This is the first glimmer of hope we've seen in the auto industry," House Appropriations Committee Chairman David Obey, D-Wis., who sponsored the bill, said on the House floor.
The measure passed 316-109.