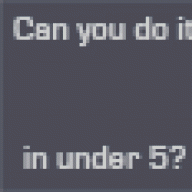 Joined

Oct 16, 2008
Messages

1,114
Location
My XLR/V(s)

2004 Lt. Platinum & 2006 Lt. Platinum XLR-V
I know we haven't discussed to many brake problems in the four years I've been on here, but at 16,000 my adviser put all new rotors and pads under warranty which to this day I don't know how he pulled that off. Sad to say he is a victim of the economy and was let go.
Just turned 35,000 and heard the Birdie chirp and took it to Goodyear and all rotors where below specs and if cut would warp the rotors in no time, and most pads had about a half inch left.
Cadillac wanted a ridiculous price to replace everything and Goodyear's price was way below Cadillacs with GM parts @ $1,142
I'm not questioning the price but I am questioning the softness of these rotors. They looked like the grand canyon in places and I down shift when stopping.
Think this is normal guys/gals?