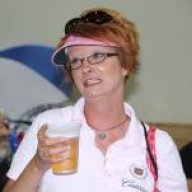 Joined

Oct 17, 2008
Messages

2,581
Location
My XLR/V(s)

Cubby's, RIII Attendee, Midwest Marauder Alcohol Czar
Michael Vick was released yesterday for his dog fighting. He wants to go back to the NFL and is suppose to meet with the NFL today to try and get reinstated. Should he be allowed to play in the NFL? My opinion is NO. There needs to be a few others suspended from the NFL. JMO. What is your opinion.
Disgraced former National Football League star quarterback Michael Vick finished on Monday the electronic home monitoring part of his sentence for dogfighting, the federal Bureau of Prisons said.
Vick was released from a Kansas prison on May 20 and was on supervised home confinement in Virginia for two months. A Bureau of Prisons spokeswoman said Vick was done on Monday with home monitoring, but he will be on probation for three years.
Vick pleaded guilty in 2007 and was convicted of conspiracy charges in an interstate dogfighting enterprise on one of his properties in rural Virginia. The federal judge in the case sentenced Vick to 23 months in prison.
The fallen sports star was the No. 1 pick in the 2001 NFL draft and a three-time All-Pro quarterback with the Atlanta Falcons. The Falcons last month relinquished their contract right to Vick.
Vick remains suspended by the NFL. But his lawyers have said he would like to play professionally again.