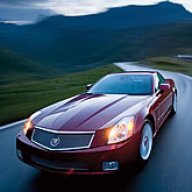 Seasoned Member
Staff member
Site Administrator
Joined

Oct 7, 2006
Messages

5,371
Location
My XLR/V(s)

Not yet!
Please join me in welcoming WindRestrictor as a Supporting Vendor to the XLR Net!
From their web site:
King Penn Industries was founded by

Robert King Pennington

who's vision was to offer the best wind blocking devices (Wind Restrictor™) on the market that not only offered the deflection of wind turbulence but at the same time offered patented technologies that incorporate illumination and high-end laser engraved images to promote your roadster, your business or car club. As a young entrepreneur Robert built his business from the ground up by providing rare and innovative products that were competitively priced. The way he treated people though is really what set him and his company apart from the rest.

Since Robert's passing, focusing on the values and dreams that he had his company has grown exponentially in the last few years. KPI now offers many additional products including the illuminated door sills, edge lit art, and edge lit displays for select coupes. Please take the time to check out our "about our founder" section for more about Robert.

You can now find King Penn Industries products all over the world! We have currently sold to over 45 countries and are growing more and more every day. KPI now has multiple utility patents filed and utilizes patented technology in their product line up and accessories. Considerable value has been built in their registered trademark Wind Restrictor™.

The Wind Restrictor™ which is the most well known product from King Penn Industries is an official licensed product of General Motors as well as Ford Motor Company. The custom illuminated door sills are also licensed by GM. KPI always welcomes established dealers. If you would like to become a dealer of these products please see the "become a dealer" section of our website. Fill out the required form and submit to KPI for review.
Address
Wind Restrictor
333 S.Kirby St.,Suite 123
Garland, TX 75042
Contact Info
Phone: 972.487.5987
Fax: 972.276.6029
Office Hours: Monday-Friday
10AM - 6PM (CST)
Stephen@windrestrictor.com