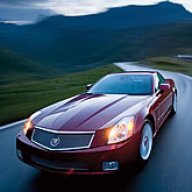 Seasoned Member
Staff member
Site Administrator
Joined

Oct 7, 2006
Messages

5,451
Location
My XLR/V(s)

Not yet!
Detroit 3 CEOs: We're open to reasonable strings on aid
Congressmen grill executives, criticize use of corporate jets
David Barkholz
Automotive News
November 19, 2008 - 4:32 pm ET
The Detroit 3 CEOs today said they were open to many reasonable conditions that the federal government might place on a $25 billion federal rescue package the Detroit 3 are seeking.
But suggestions on executive pay, more fuel-economy regulations and prohibiting the funds from being used on mergers did not sit especially well.
The CEOs and UAW President Ron Gettelfinger appeared today during a 4 ½-hour bailout hearing in the House Financial Services Committee.
Only Chrysler LLC CEO Bob Nardelli said he would accept a salary of $1 per year as a condition of the loans. That's what Lee Iacocca took decades ago to help Chrysler secure a $1.5 billion loan rescue.
General Motors CEO Rick Wagoner said he had no position on the idea today, but replied that he had taken a 50 percent salary cut earlier and lost most of the value of thousands of shares of GM stock he has purchased over the years.
Ford Motor Co. CEO Alan Mulally said he was "OK where I am." Bloomberg has estimated his compensation at $21 million a year.
Mulally said it was important to pay competitive compensation to keep top talent during the current crisis.
Lawmakers at the hearing also questioned whether rescue funds should be used to promote a merger that might cost jobs.
Ford has stayed clear of major merger talks. But Chrysler and GM put aside serious negotiations last month to concentrate on getting through their individual cash crises.
Wagoner said if cost savings from a merger made the players more competitive, it ought to be considered, even if it were done with government oversight. Nardelli said Chrysler needs to be open to all alliance opportunities to improve the products and operations of the company.
The CEOs said it would not make sense to tie the bailout to additional near-term improvements in fuel economy.
Mulally said the regulations created this year are very aggressive for the available technology to meet them. None of the CEOs would commit to doing better than the mandated 35 mpg fleet average to be phased in by 2020.
The House hearing today and a Senate hearing yesterday heard arguments on whether the Detroit 3 should be able to obtain $25 billion in loans from the $700 billion bailout fund for banks. Democrats are pushing the package in the lame-duck session this week. The Bush administration opposes the use of the $700 billion fund because it was earmarked for banks and financial institutions.
Among the conditions contained in the House and Senate bailout bills are government equity stakes in the Detroit 3, limits on executive bonuses, and prohibitions on paying shareholder dividends. The government would also take the top priority among lenders and get paid back before other creditors.
The representatives on the House committee also chastised the symbolism of the CEOs arriving in Washington in private jets.