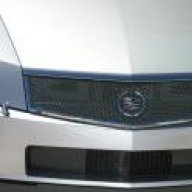 Joined

Oct 16, 2008
Messages

1,393
Location
My XLR/V(s)

2006 Platinum/Ebony,2011DTS,Platinum Edition White Diamond.
'Don't think it is specifically an organized union that I think about .... as much as well-led collaboratives. Again -- I am pretty much a fence-sitter on unions .... since my dad was a member of one his entire life - I saw the benefits they provided for us in the 50's and early 60's ..... that was before some union leaders started wearing cement shoes.

Robin .... if everyone worked their way up, there wouldn't be anyone at the bottom. So ... who would you hire to do those jobs? That's probably where the alien argument could come in to play. Just how much should we pay someone to pick strawberries? Should they make enough to buy insurance, pay rent, raise a family?? Where there is a job opening there is a need for someone to fill it - it isn't

always

as easy as you make it sound to work your way up. Well, just listen to me ... lol ... you'd think I was a democrat! Or am I??
That is where the next generation comes into play, they start at the bottom and work their way up and so on. That changed when the young people decided they wanted everything their parents had but didn't want to work for it. They want it NOW so they charged it on their credit cards and that is why we now hear that the average american household owes about $29,000.00 on credit cards. I know how hard it is to pay for insurance, my premiums were $690.90 per month for health insurance just for myself for several years prior to going on medicare at age 65. Now I pay $279.10 for my medicare supplement plus a lot of bucks for long term care plus my medicare premium. It really hurts to pay all of these premiums but it would hurt a lot worse if I didn't have insurance, 16 major operations so far and I have been living with an aoratic anurism for over three years. My medications cost me out of my pocket way over $500 per month but if I didn't buy them I wouldn't be walking. I just thank the good Lord I can buy them. I know what it is like to be poor, raising a family and trying to make ends meet, life hasn't always been easy for me but that is why I kept up with more education climbing up that proverbial ladder. Maybe that Donkey got inside of your Elephant exterior. LOL Would still love you even if you were a Democrate. I have lots of friends on both side of that fence.



First Robin