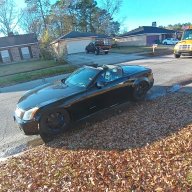 Joined

May 19, 2018
Messages

16
Location
This is s great source of information. Just purchased my 2006 a month ago. Love this car. I looked at them in 2004 but purchase a 2004 corvette convertible instead. $50,000 instead of $72,000. This car is truly an xstreme luxury roadster. This thing is in excellent shape. I'm 62 and have done most of my work on all my cars. Looking forward to tapping into everyone's experience.
First has anyone installed a Lambo door kit ?
Pros and cons please. Thinking of doing so but need some feedback before I commit.
Also have ride adjuster snapped on right rear
Where to get new ones?