Checked one of my winter projects off the list. I understand the need to get those high-wattage bulbs out of my DRls before the lenses are damaged, but I couldn't just stop there. I wanted switchback bulbs, but wanted them to operate totally transparently and as designed, not requiring the parking lights or anything to be on. Maybe there was an off the shelf option, but I couldn't find one so I made my own. I designed a circuit, fabricated boards, and hogged-out some cases. Yesterday, I finally got the time to put the pieces together. Thought I'd share some pics.
When you drop the transmission into drive, the DRLs come on. With my circuit, they light amber for (literally) one second, then ramp-up to full brightness white light. Turn signals (or hazards) flash amber (without the white) and then the white ramps up again after the turn signal ends.
Here's the board I designed an built. Probably over-designed, but I didn't want problems with vibration. It has a built in self-resetting fuse in case anything gets weird.
I used the silicon seals from weatherproof connectors and made blocks to hold them on a standard project box. These provide both water-resistance and some flex so the wires don't fatigue with vibration.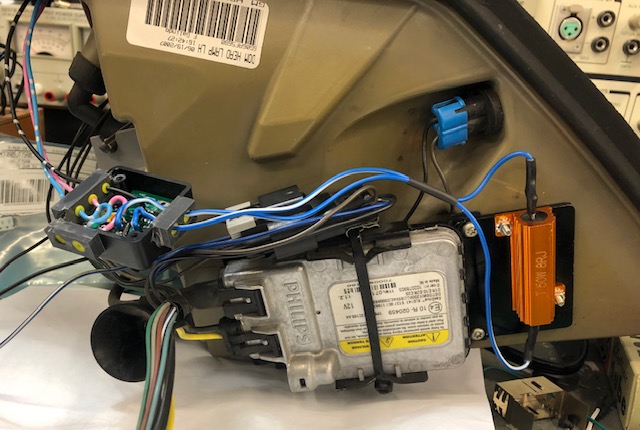 Here's everything together, including new socket. Ignore the resistor mount, as it had to be re-worked to fit in the fender better.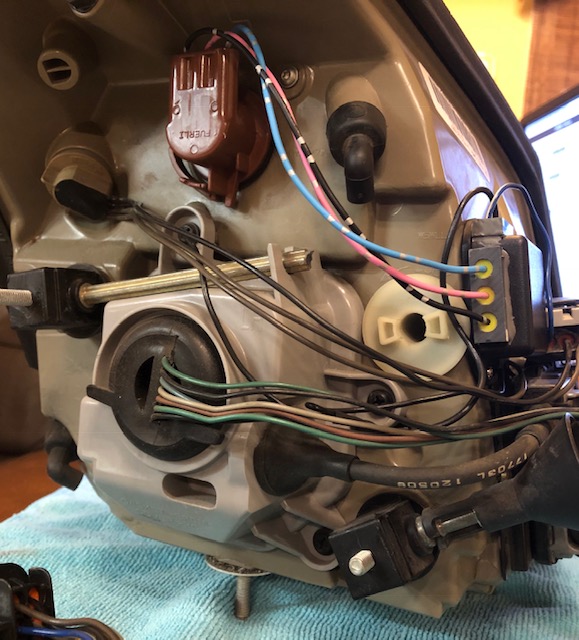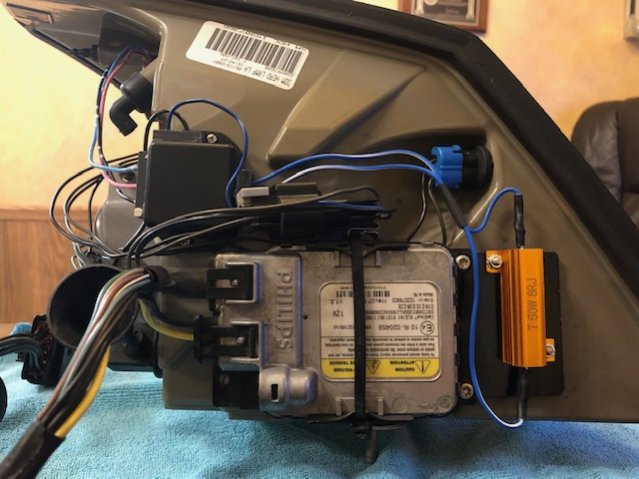 Here's the improved resistor mount. The plate has counter-bored holes that attach to the HID module screws.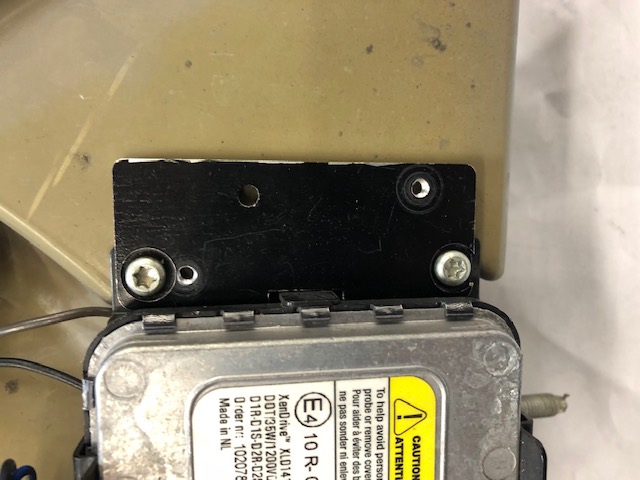 I was going to post a video of operation, but its hard to shoot that video on my iPhone because the flashing lights wash out the color as it tries to auto-compensate for brightness. Oh well!
Next? probably playing with the Class 2 bus to see if I can manipulate the HUD with a (future) after-market radio upgrade.