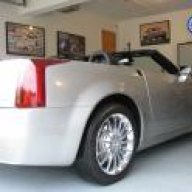 Joined

Oct 16, 2008
Messages

1,255
Location
My XLR/V(s)

2004 Light Platinum, President, "Midwest Marauders"
WHO IS YOUR ROLE MODEL???

It's only five really quick questions. Please take a minute to answer.
It's amazing how accurate this is.

Try it without looking at the answers.

1) Pick your favorite number between 1-9.

2) Multiply by 3 then

3) Add 3, then multiply again by 3 (I'll wait while you get the calculator...)

4) You'll get a 2 or 3 digit number.

5) Add the digits together






Now with that number see who your ROLE MODEL is from the list below:

1. Albert Einstein
2. Nelson Mandela
3. Jacob Zuma
4. Tom Cruise
5. Bill Gates
6. Gandhi
7. Brad Pitt
8. Adolph Hitler

9. Homegameroom

10. Barack Obama

I know...I just have that effect on people...one day you too can be like me. Believe it!

P.S. Stop picking different numbers. I am your idol, just deal with it!!!