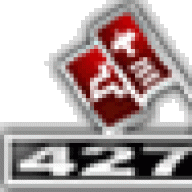 Joined

Oct 22, 2008
Messages

55
Location
My XLR/V(s)

2006 Silver/Black XLR
In the past few months, my ride and handling has degraded a great deal and has become jumpy ... As if my rear end was dancing on pavement irregularities. The feeling is somewhat similar to driving in the winter and crossing the slush as you change lanes ... You get a momentary sliding feeling. I can experience this driving slow on residential streets as well as highway speeds. Bumps and potholes are not an issue ... It is mostly pronounced on surface "waves".
I brought the vehicle to the dealer recently (an '06 with 21K) and they discovered a cracked rear spring. After the replacement, the ride is slightly better, but not "normal" yet. BTW- I do have a rear sway bar (dealer installed over a year ago).
So far (on another forum), there have been suggestions of over-tightening during the sway bar installation as a possibility of the cracked spring. For those that have installed a rear sway bar ... Does this sound like a plausible explanation?
Also, I've been informed that degraded tires can cause the sliding sensation I'm feeling. My tires appear to be in good shape (unlike me
<g>), but the soon to be switch to the snow tires may confirm this. Again, does anyone else have any feedback or feel the two problems may be related.
Thanx,
427</g>