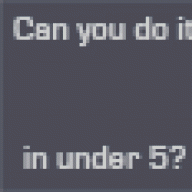 Joined

Oct 16, 2008
Messages

1,114
Location
My XLR/V(s)

2004 Lt. Platinum & 2006 Lt. Platinum XLR-V
Gulf Trip to Corpus Christi
GULF TRIP (trip planners are Standby & xlr05 with input from all)
We thank all members for their support and help with their input.
Hand outs will be available on Thursday Morning at breakfast for the Gulf Trip at the Hampton Inn or after breakfast at the line up of cars. We will check and make sure everyone has a hand out.
This trip is pretty much set in stone at this time. Ideas are always accepted but must be very small changes at this time and no one will be fired. This is not the Donald Trump reality show, but a fun time for everyone or my name isn't Bobo the Clown.
Cars should be gassed up & lined up behind my Light Platinum with Texas Flag and the blue bunny on my dash at the Hampton Inn, mainly because the Hilton has a fee for parking in their parking lot.
H
ampton Inn for a quickie breakfast between 6:00 & 7:00, and assuming everyone is in the breakfast area, I can give hand outs and give a quick address to everyone with my stage voice as to how to stay together, and get a show of hands for the Texas State Aquarium, which is right next to the USS Lexington with the flight Simulator.
We leave at 7:30 sharp which should get us to the Lexington by 10 am which is the time they open for business.
The latest news is:
Bringing any cars onboard takes months of preperation at a cost of $5,000 dollars. Needless to say, we will just be touring the ship and seeing an I-Max movie all for a group price of $11.95 each. This will surely help everything to be more on time and comfortable.
http://usslexington.com/index.php?option=com_content&task=view&id=3&Itemid=4
Below is a picture of Lexington and location. I will have pictures and directions for hand outs of Corpus Christi area including the ship and our choice for lunch which is Doc's seafood & Steakhouse which was recommended very highly by the Texas Travel Bureau.
http://maps.google.com/maps?t=h&q=2....815413,-97.391138&spn=0.005124,0.021715&z=16
http://www.texasstateaquarium.org/
I should warn you that the aquarium will take more time because they usually have shows.
(Doc's Seafood & Steaks) See review below, will be our lunch location.
http://www.docsseafoodandsteaks
Lunch @ 1:00 with Photo Opt wherever Photo Girl agrees would make a good shot.
We should all be able to gas up and leave by 2:30 to get back by 5:00 pm. (give or take a half hour) time for the ladies to prep for the Blue Bunny meeting.
I'm a very aggressive driver as others will attest too, but I have learned to accommodate and will be doing the speed limit because we will attract attention and this should keep everyone together. We will be making one stop for, munchies, beverages or water, relieve some water, AKA sand box. We suggest everyone put the Lexington and Doc's addresses in their Nav systems and if possible send me a PM with your cell phone and I shall return a PM with mine and Dales.
We tightened up the schedule so we wouldn't be going from one event to another without a chance to clean up and take a deep breath.......Haaaaaaaaaaaaaaaa!
Then we can all relax at the Blue Bunny event.

Agenda (click on link)
Rendezvous-Agenda
Please

check

back

here

often

for

minor changes. This

trip

is

pretty

much set

in

stone at

this

time