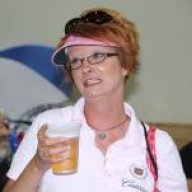 Joined

Oct 17, 2008
Messages

2,581
Location
My XLR/V(s)

Cubby's, RIII Attendee, Midwest Marauder Alcohol Czar
I have been driving Cubby crazy with this. He says I'm being crazy. Watch out for the piggy flu. I pulled this off of comcast. The case in Indiana is Northwest Indiana. The case in Indiana they are reporting that the individual has not been out of the states. Anyone else concerned.

Or is Cubby correct I am crazy. Need something to talk about we are being way to good.
ATLANTA — Federal health officials say the number of confirmed swine flu cases in the United States has jumped to 64, and states say there are at least four more.
The U.S. Centers for Disease Control and Prevention says Tuesday that the new count includes "a number of hospitalizations." CDC officials had said there had been just one person hospitalized.
The CDC says there are 17 new cases in New York City, four more in Texas and three additional cases in California. That brings the total numbers of cases confirmed by federal officials to 45 in New York City, 10 in California, six in Texas, two in Kansas and one in Ohio.
State health officials in California have confirmed three other cases, and Indiana authorities have confirmed one.